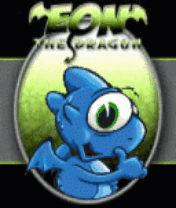 As a young dragon you embark on a journey through 14 levels full of
misterious and deadly enemies. From the forest of the Dragons Realm to the old
vulcano, you must seek three precious, long ago lost artifacts which will grant
you a place amongst elder dragons. Fight enemies like dangerous funguluncuses,
insidious earth worms, deadly giant bees and many more of exotic creatures. And
don't forget the horrible and almost invincible beasts, guarding those
artifacts. You can also find your way to the long forgotten treasures in the
Pixies and the Gnomes Cave.



Would you like to know if you are an intelligent person or a complete idiot? Try the Doodle IQ Challenge game where you will answer a series of simple questions. If you are really intelligent, you will certainly have no problem to answer them. Or will you? It's your play now, so let the game tell you who you actually are.

Race across Africa! Show your skills under hot African conditions!

3 cool cars and 10 chilling race tracks are available. Race against the clock from checkpoint to checkpoint in "Time Attack" mode or compete with 12 virtual racing drivers in "Rally" mode.

The AI learns from your minimum runs and is continuosly setting up the time limits for enduring game fun.

So, what are you waiting for? Hop into your car and race all over the continent!